SoCal's #1 Taco Catering
Let's party, start by choosing a setup!
For years Lupita's Tacos has been catering to So Cal families looking for quality and professional service. We only use the highest quality ingredients and our signature hand made tortillas. Known for our 12 hour marinate asada meat, you and your guests are guaranteed to come back for seconds!
Classic Setup
(Included in Pricing)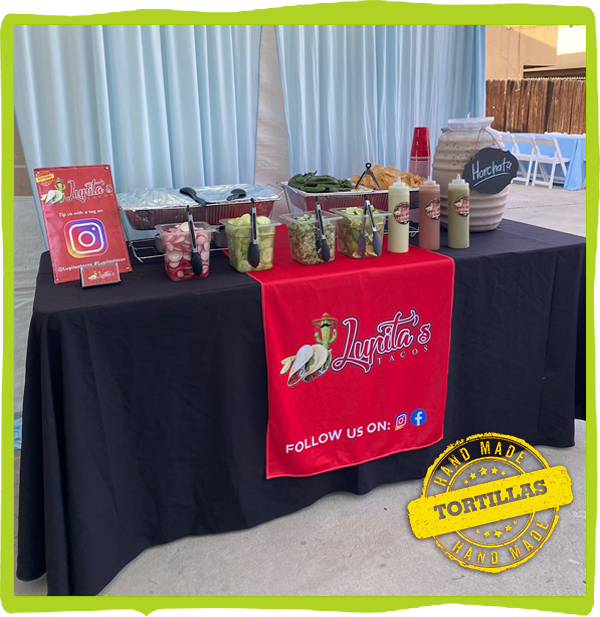 Gender Reveal Setup
(Extra Fee)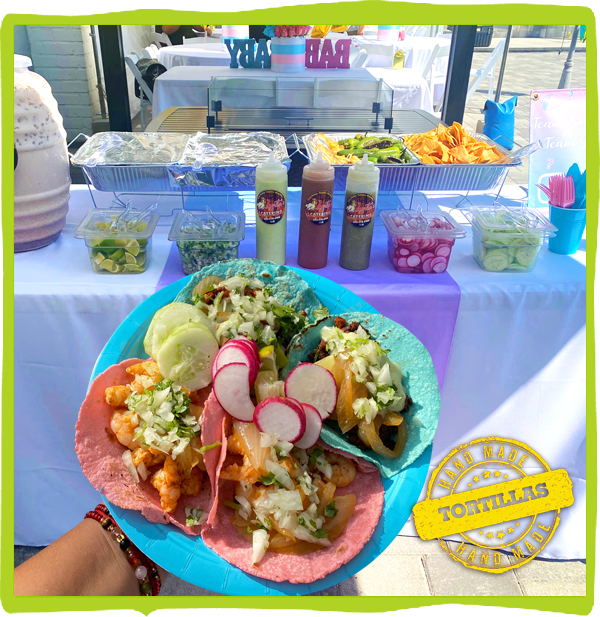 Deluxe Setup
(Extra Fee)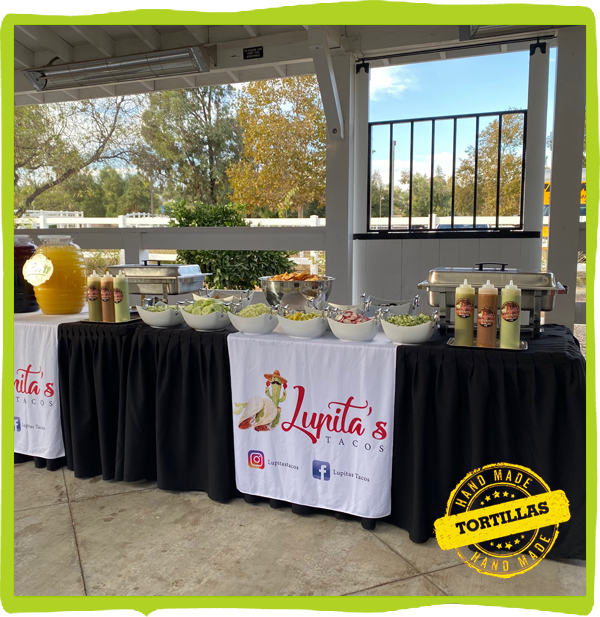 "Fiesta" Setup
(Extra Fee)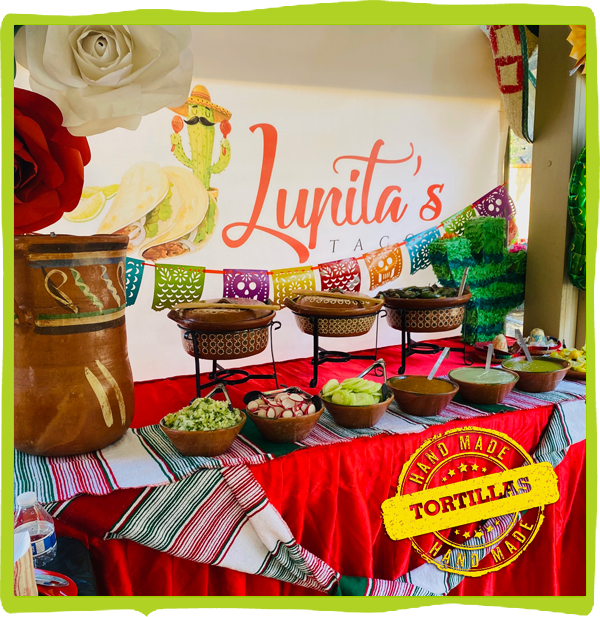 Corporate Setup
(Extra Fee)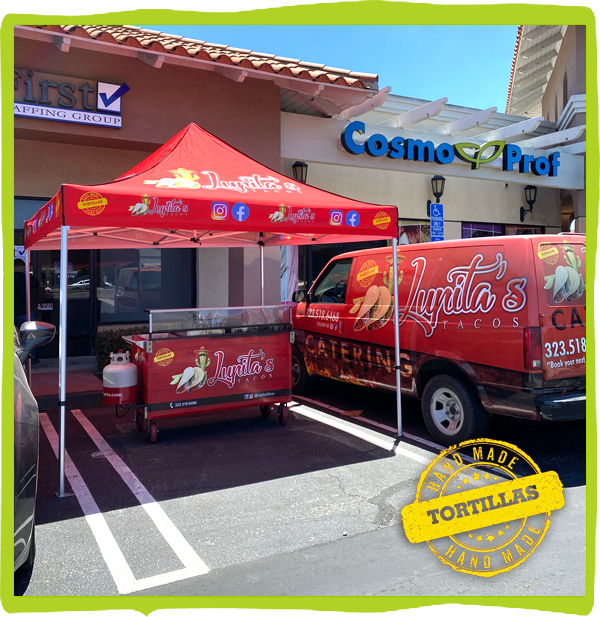 All Taco Packages Include:
Classic Setup
Choice of any 3 Meats
Asada (Steak), Pollo (Chicken), Al Pastor (Hawaiian Pork),
Chorizo (Mexican Sausage) or Carnitas (Pork)
Red Salsa (Hot)
Green Salsa ( Mild)
Creamy Avocado Salsa (Non Spicy)
Onions
Fresh HAND MADE Natural Tortillas (Request Custom Color at time of Booking)
Cilantro
Cucumbers
Radishes
Limes
Grilled Onions
Grilled Jalapenos
Tortilla Chips
1/2 Tray Mexican Rice
1/2 Tray Pot Beans
One Flavor Agua Fresca
Limited Cheese
Serving Plates & Cups Only
Call (323) 518-6468
Need Help to Plan Food for Your Event?
We're here to help! Call our taco catering experts and we'll help you create an unforgettable experience for you and your guests.
Lupitas tacos have been amazing since the beginning of contacting them getting a quote/ service very professional. Contact them for two of my events. Met my expectations always on time/staff is amazing. Food LETS NOT EVEN TALK ABOUT IT great seasoning, taste amazing, the hand made tortillas are AMAZING to die for. Their set up is great easy to grab things and very professional. I would recommend Lupitas Tacos to my family and friends. Thanks for the great experience
Lupitas tacos have been very professional and with quality food to match . I wish I would have known about them sooner . They are family friendly with home touch feel to their service . Food is amazing 😍😍
We've had Lupita's Tacos cater a couple of our family events and they're awesome!!! On time, delicious food and great aguas frescas 😋 You can not go wrong when it comes to having a taquero for your events with Lupita's Tacos!!! Hand-made tortillas can't be beat and the hot Cheetos tacos are delicious as well!!! Total recommendation 👌